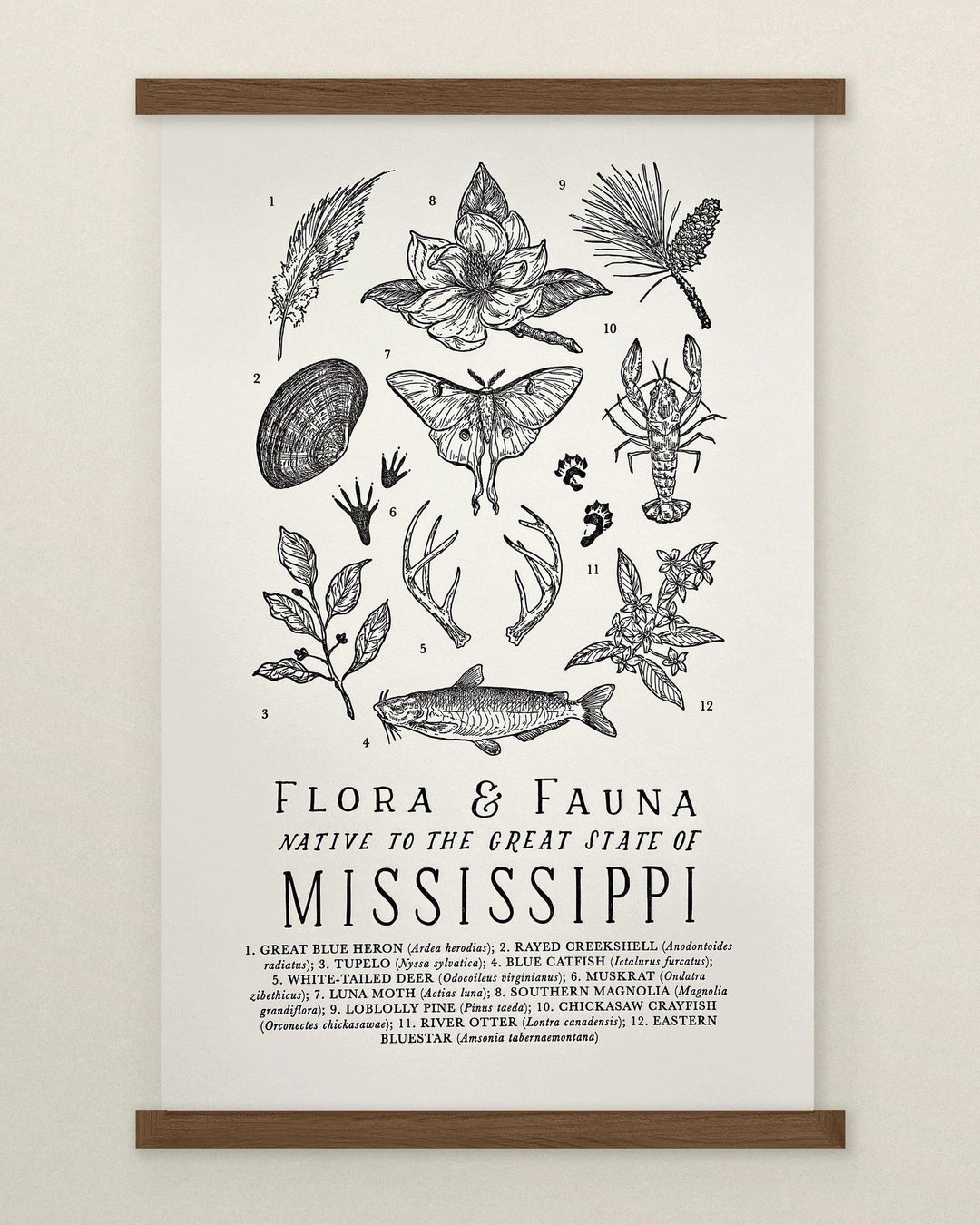 Mississippi Field Guide Letterpress Print
---
$5 flat rate shipping, free shipping on orders $70
Whether it's celebrating family birthplaces, reminders of the states where you've lived or traveled, or a unique going away gift, the Field Guides to the Fifty States series tell your own natural history. 
A hand-illustrated letterpress chart detailing flora and fauna native to the Great State of Mississippi. Printed by hand, the press makes a subtle impression on richly textured off-white cotton paper.

This guide features Mississippi wildlife including:
- Great blue heron
- Rayed creekshell
- Tupelo
- Blue catfish
- White-tailed deer
- Muskrat
- Luna moth
- Southern magnolia
- Loblolly pine
- Chickasaw crayfish
- River otter
- Eastern bluestar

DETAILS
Letterpress printed in black ink on high quality off-white cotton paper
11x17" ready to frame size (frame not included)
Made in USA
Individual prints ship rolled in a sturdy shipping tube
SETS
Create an instant gallery wall with discounted sets of your choice of any three field guides.
Orders ship within 1-3 business days via USPS. For more detailed information on shipping, please see our shipping page.