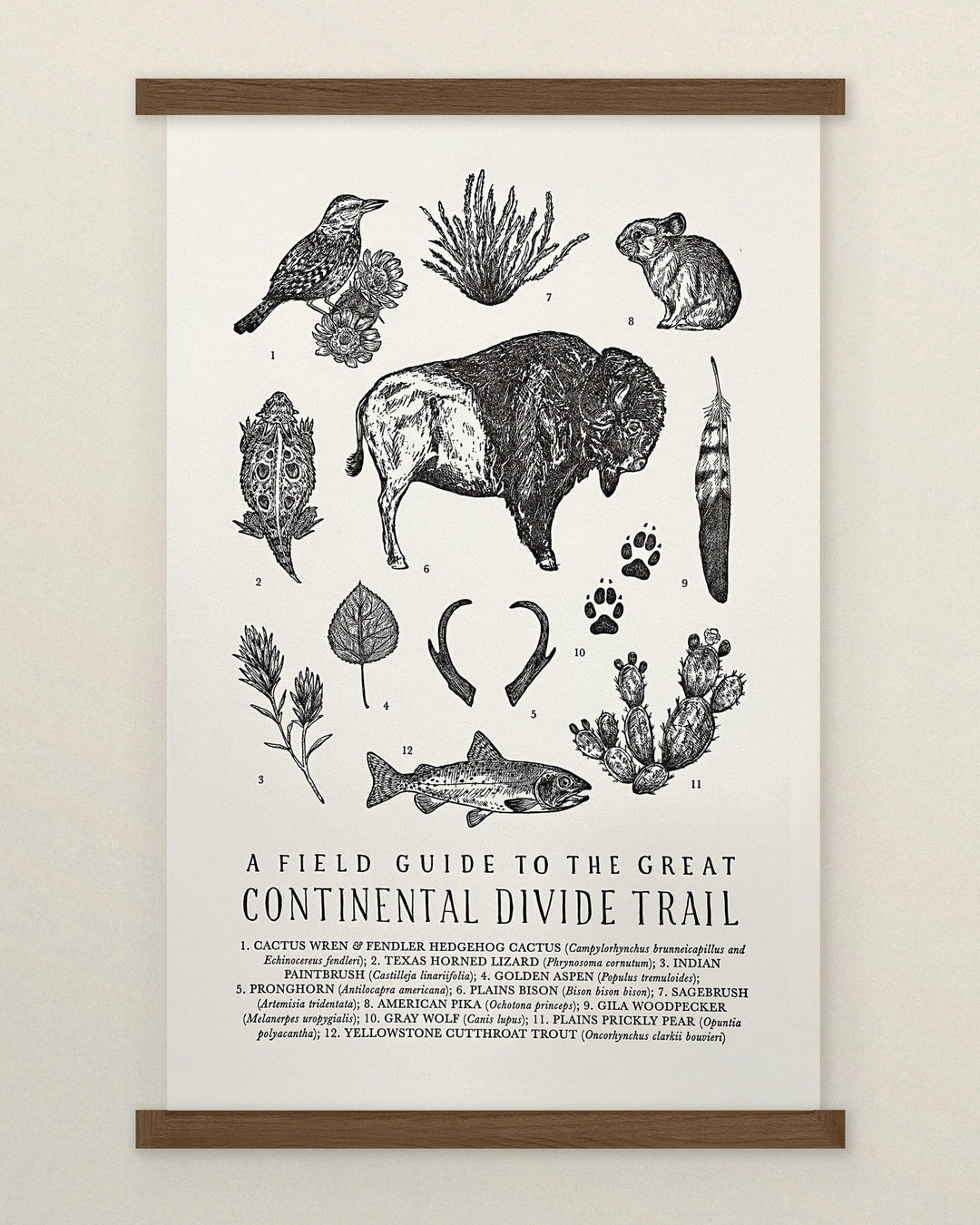 Continental Divide Trail Field Guide Letterpress Print
---
$5 flat rate shipping, free shipping on orders $70
The Field Guide to the Continental Divide Trail highlights the natural wonders of the Rockies trail from New Mexico to Canada. Tell the story of your wanders with heirloom quality art prints that add a personal touch to your home.
Each print is illustrated and printed by hand on a vintage letterpress, leaving a subtle impression on thick, off-white cotton paper, and adding richness to the naturalist details.

This print features Continental Divide Trail wildlife including: 
- Cactus wren & fendler hedgehog cactus
- Texas horned lizard
- Indian paintbrush
- Golden aspen
- Pronghorn
- Plains bison
- Sagebrush
- American pika
- Gila woodpecker
- Gray wolf
- Plains prickly pear
- Yellowstone cutthroat trout
DETAILS
Letterpress printed in black ink on high quality off-white cotton paper
11x17" ready to frame size (frame not included)
Made in USA
Individual prints ship rolled in a sturdy shipping tube
SETS
Create an instant gallery wall with discounted sets of your choice of any three field guides.
Orders ship within 1-3 business days via USPS. For more detailed information on shipping, please see our shipping page.