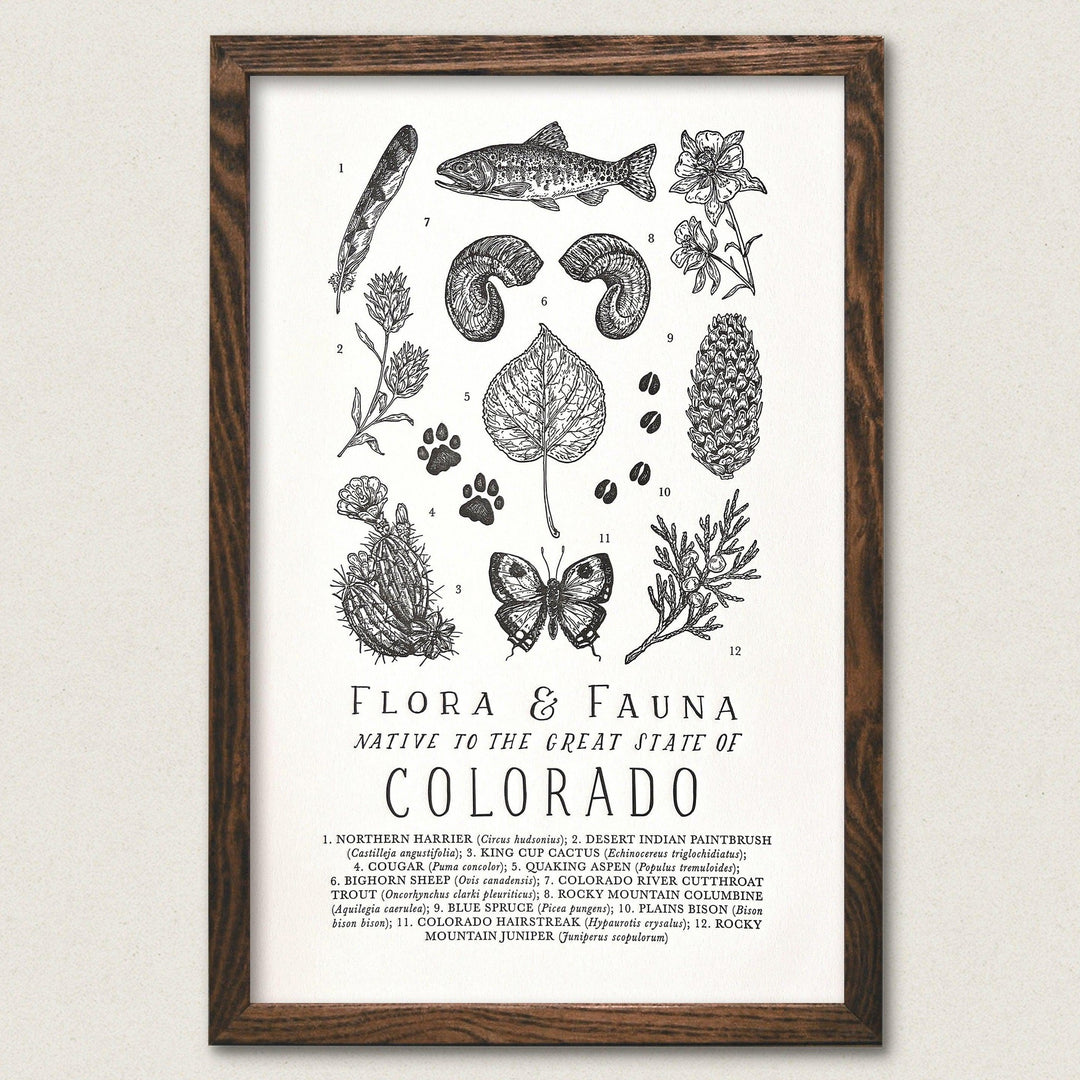 Colorado Field Guide Letterpress Print
---
$5 flat rate shipping, free shipping on orders $70
The Field Guide to Colorado highlights the natural wonders of the Centennial State. Tell the story of your wanders with heirloom quality art prints that add a personal touch to your home.
Each print is illustrated and printed by hand on a vintage letterpress, leaving a subtle impression on thick, off-white cotton paper, and adding richness to the naturalist details.
A unique gift for weddings, moving, or anniversaries, these simple and elegant prints work in a variety of home decor styles.

This print features Colorado wildlife including: 
- Northern harrier
- Desert Indian paintbrush
- King cup cactus
- Cougar
- Quaking aspen
- Bighorn sheep
- Colorado river cutthroat trout
- Rocky mountain columbine 
- Blue spruce
- Plains bison
- Colorado hairstreak
- Rocky mountain juniper
DETAILS
Letterpress printed in black ink on high quality off-white cotton paper
11x17" ready to frame size (frame not included)
Made in USA
Individual prints ship rolled in a sturdy shipping tube
SETS
Create an instant gallery wall with discounted sets of your choice of any three field guides.
Orders ship within 1-3 business days via USPS. For more detailed information on shipping, please see our shipping page.