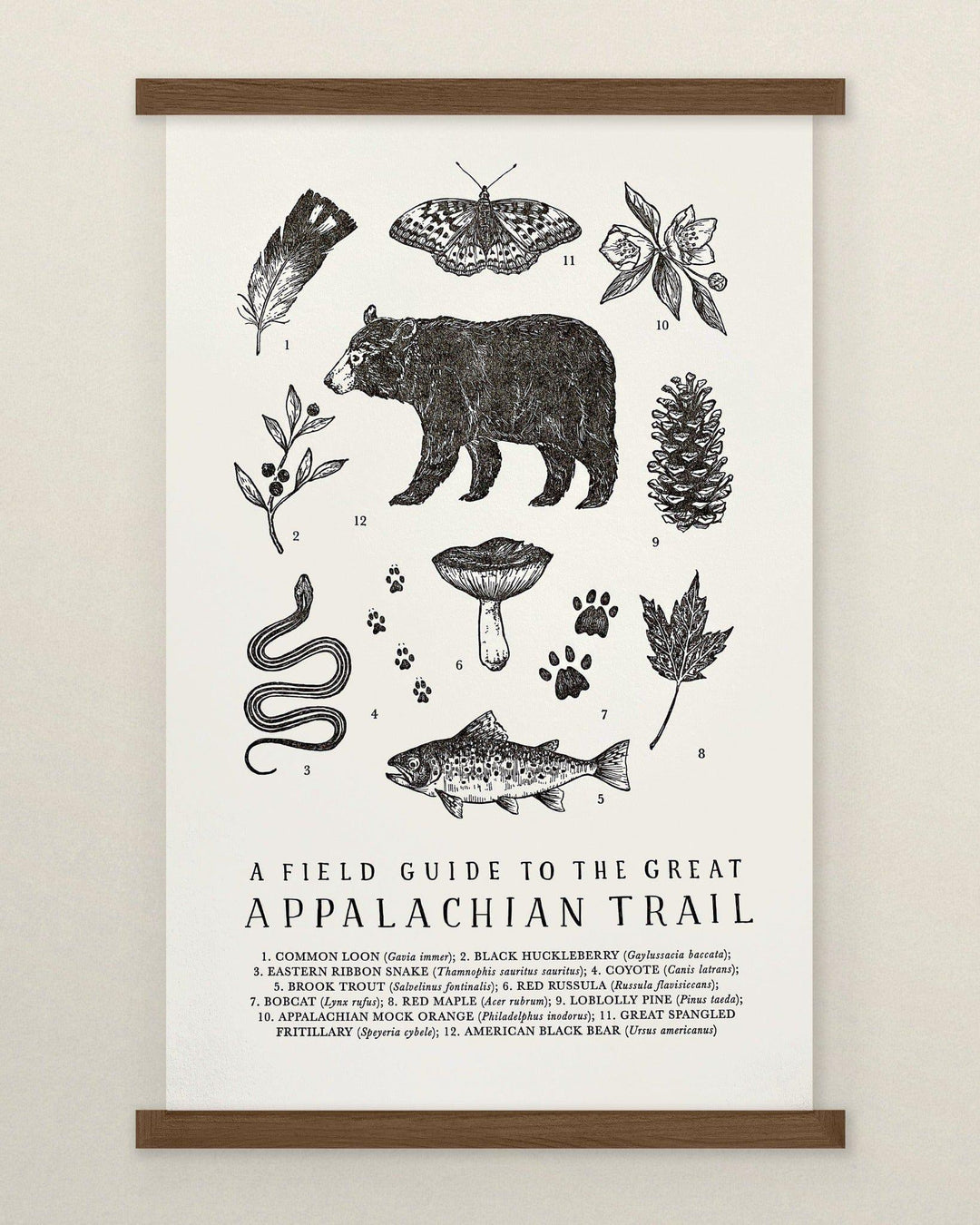 Appalachian Trail Field Guide Art Print
---
$5 flat rate shipping, free shipping on orders $70
 Experience the natural wonders of the East Coast's longest hike with this unique, heirloom quality art print that will add a special touch to any room.
Carefully illustrated and printed by hand on vintage letterpress, this print has a subtle impression on thick, off-white cotton paper. Each piece is perfect for casual nature-lovers and intrepid adventurers alike, and it makes a wonderful gift for those looking to commemorate their journey. Start your collection today and tell your story with the Appalachian Trail Letterpress Field Guide Print. 

This print features: 
- Common loon
- Black huckleberry 
- Eastern ribbon snake
- Coyote
- Brook trout
- Red russula
- Bobcat
- Red maple
- Loblolly pine
- Appalachian mock orange
- Great spangled fritillary
- American black bear
DETAILS
Letterpress printed in black ink on high quality off-white cotton paper
11x17" ready to frame size (frame not included)
Made in USA
Individual prints ship rolled in a sturdy shipping tube
SETS
Create an instant gallery wall with discounted sets of your choice of any three field guides.
Orders ship within 1-3 business days via USPS. For more detailed information on shipping, please see our shipping page.