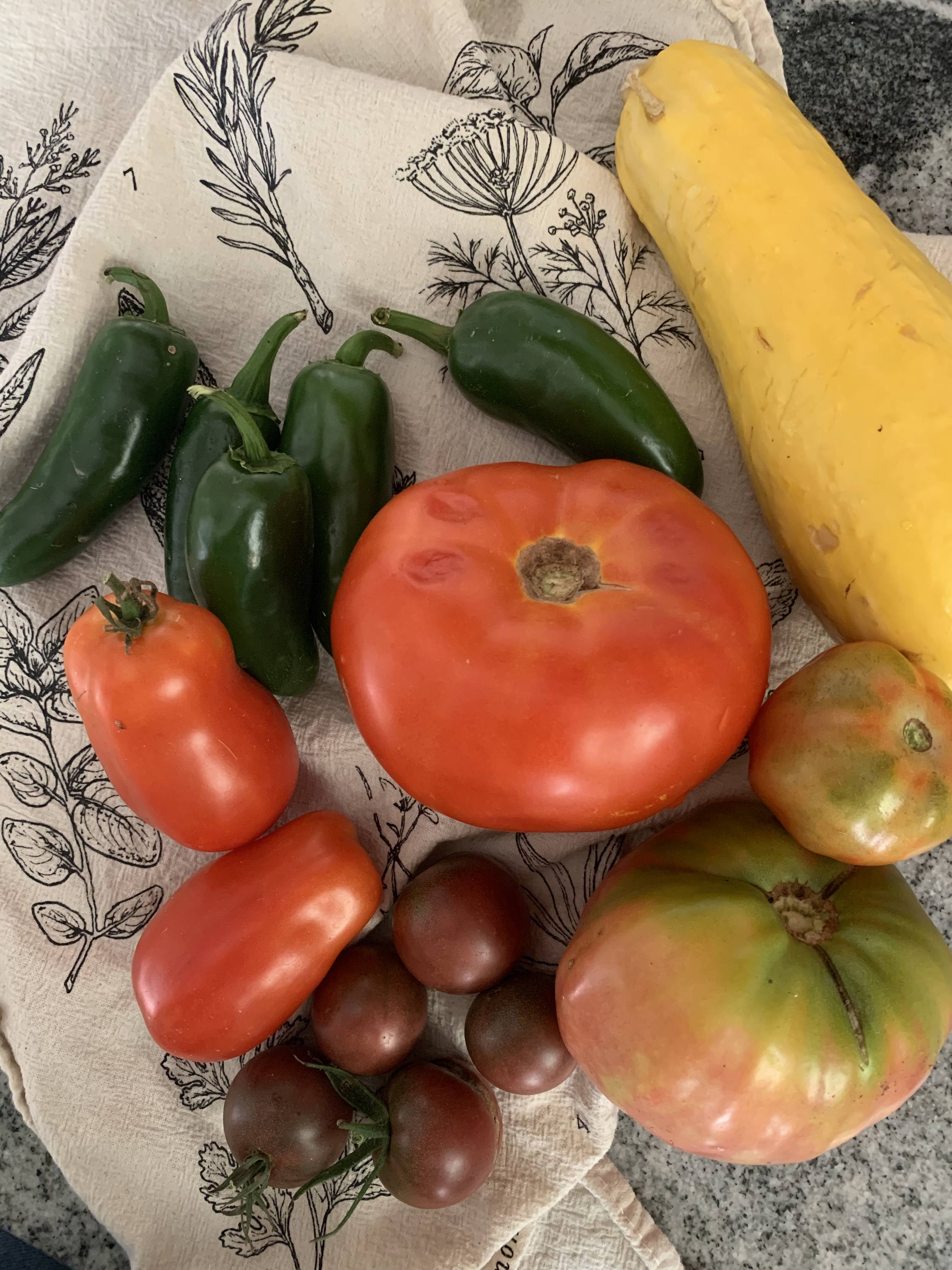 Summertime in the south can mean two things - plenty of sunshine for bountiful gardens, and heat that will make your kitchen the last inspiring room in your home. So, we're keeping it simple and light with a few rustic recipes straight from the WWCo team's gardens. We've even added wine pairings!
Cool yourself down with this crisp side salad. We recommend pairing with a light, chilled white wine like a riesling and your favorite book.
Cucumber salad:
3 Ripened Cucumbers
¼ Red Onion
3 TBSP Olive Oil
3 TBSP Red Wine Vinegar
½ TBSP Salt
½ TBSP Sugar
1 tsp Red Pepper Flakes
With a mandolin or very sharp knife, slice cucumbers into thin medallions. Place the cucumber on a towel and sprinkle it with salt. Let rest for 5 minutes to pull moisture from the cucumbers. Pat dry. Thinly slice red onion. In a bowl, combine oil, vinegar, sugar and red pepper flakes - whisk until combined. Add cucumbers and red onion to a bowl and toss in the dressing. Salt to taste if needed. Serve fresh or store covered in the refrigerator.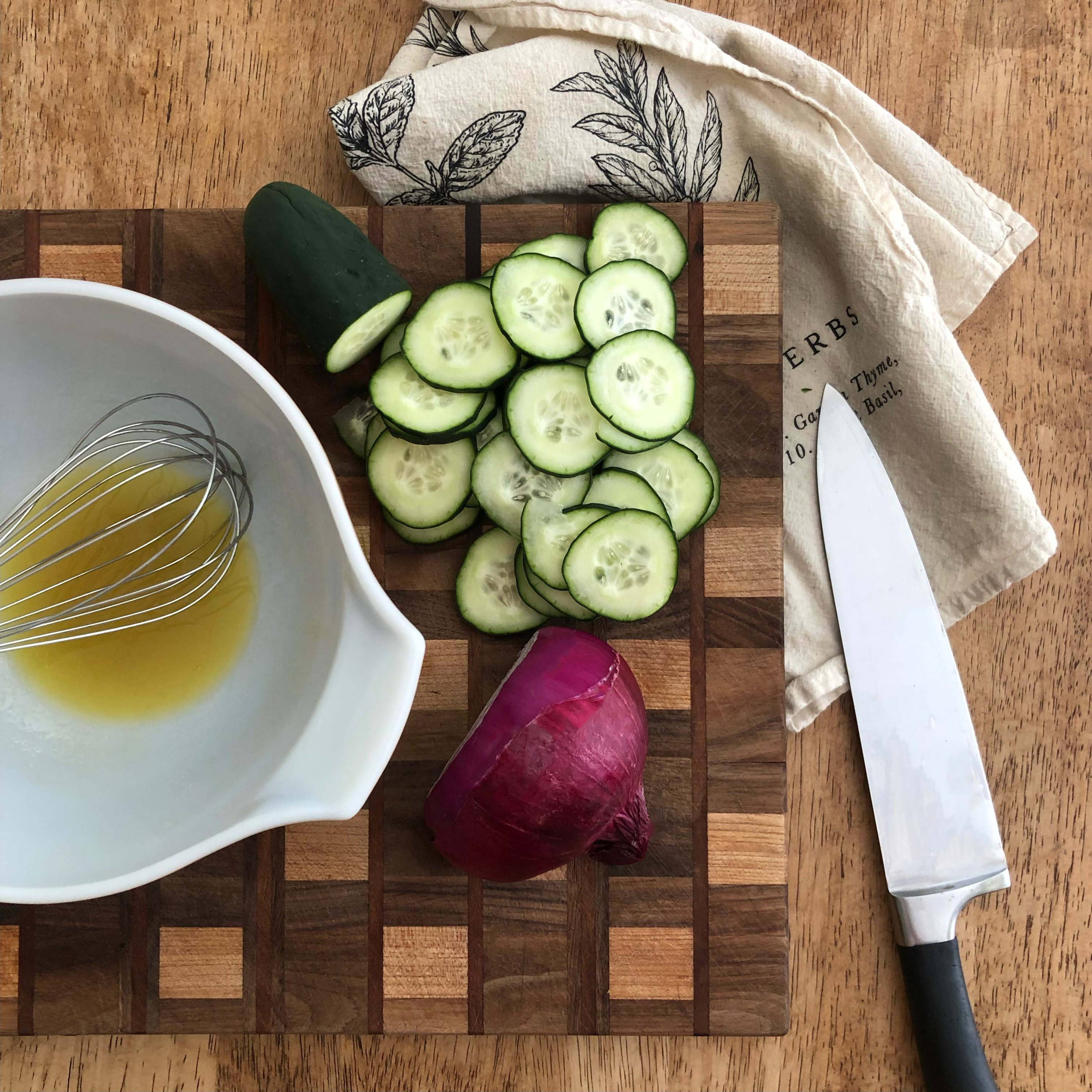 This next recipe is for anyone who recently learned the tricks of bread making at home. While your time might not be as available these days to bake loafs, you can still appreciate a fresh simply topped sourdough from the oven. Especially, paired with bright and acidic tomatoes still warm from the sun.

Summertime wine suggestion: low tannin red like a Beaujolais, chilled lightly.
Pan con Tomate:
Sliced Fresh Sourdough Bread
Pinch Sea Salt
1 Beefsteak or Heirloom Tomato  
1 clove Fresh Garlic
Olive Oil
Add olive oil to coat the bottom of a cast iron pan and heat. Slice and toast sourdough on both faces in the pan until browned and caramelized evenly. Rub one surface of toasted bread with a fresh clove of garlic. Slice tomato in half and grate the inside of it with boxed grater. Add grated tomato to the bread and top with sea salt to taste. Make it fancy: top with sardines or fresh basil!
Roasted Zucchini and Squash with Pesto

Pulling a fresh zucchini or squash from the garden feels like mastery. In fact, growing anything larger than your own hand carries a different level of pride as does creating a filling meal from your bounty.
Roasted Zucchini and Squash with Pesto
1 Ripened Zucchini
I Ripened Yellow squash
2 TBSP Pesto
1 TBSP Olive Oil
1 Cup fresh grated parmesan
Set the oven to 400 degrees. Cut zucchini and squash in half and then long ways into ½ inch strips Each should be roughly the size and shape of your finger. In a bowl, toss zucchini and squash in olive oil and pesto until coated. Spread evenly on a baking sheet and bake for 20 minutes. Remove from the oven and top pan with a layer of parmesan, bake for another 5-10 minutes until the cheese has melted. Serve warm.
Pair all three for a rustic evening with friends on the patio. Polish your place settings with our Garden Herbs Tea Towel, made from cotton flour sack. Cheers!
---