We can all relate to the impersonality and sometimesstressful exchange of emails or text messages but rarely are we overcome with the same sentiments attached to receiving a physical letter or card. What's missing between the antiquated exchange ofhandwritten letters and the modern rapid-firing of text?


 "The message itself changes when it's written by hand. I feel some sort of change in intention when I'm writing on paper - a physical slowing down to consider my thoughts, something close to mindfulness. There's been research to back this up as well - the neural pathways that light up are more similar to drawing than to typing, even when the message is the same. It brings to mind that for as long as humans have been around, there has been an urge to communicate through mark-making, and the lines between hand-writing, calligraphy, and artistic lettering have always been blurred." says The Wild Wander Founder,Clara

According to theAmerican Psychological Association, "writing for as little as two minutes a day about a positive experience has been shown to reduce the number of health complaints that people report."

Even great writers and historical figures can be best portrayed in publications of letter exchanges. Take for instance Pulitzer prize winning authorSaul Bellow's book "Letters" - a collection of 700 letter exchanges which capture the author outside of the literary constraints of formal writing.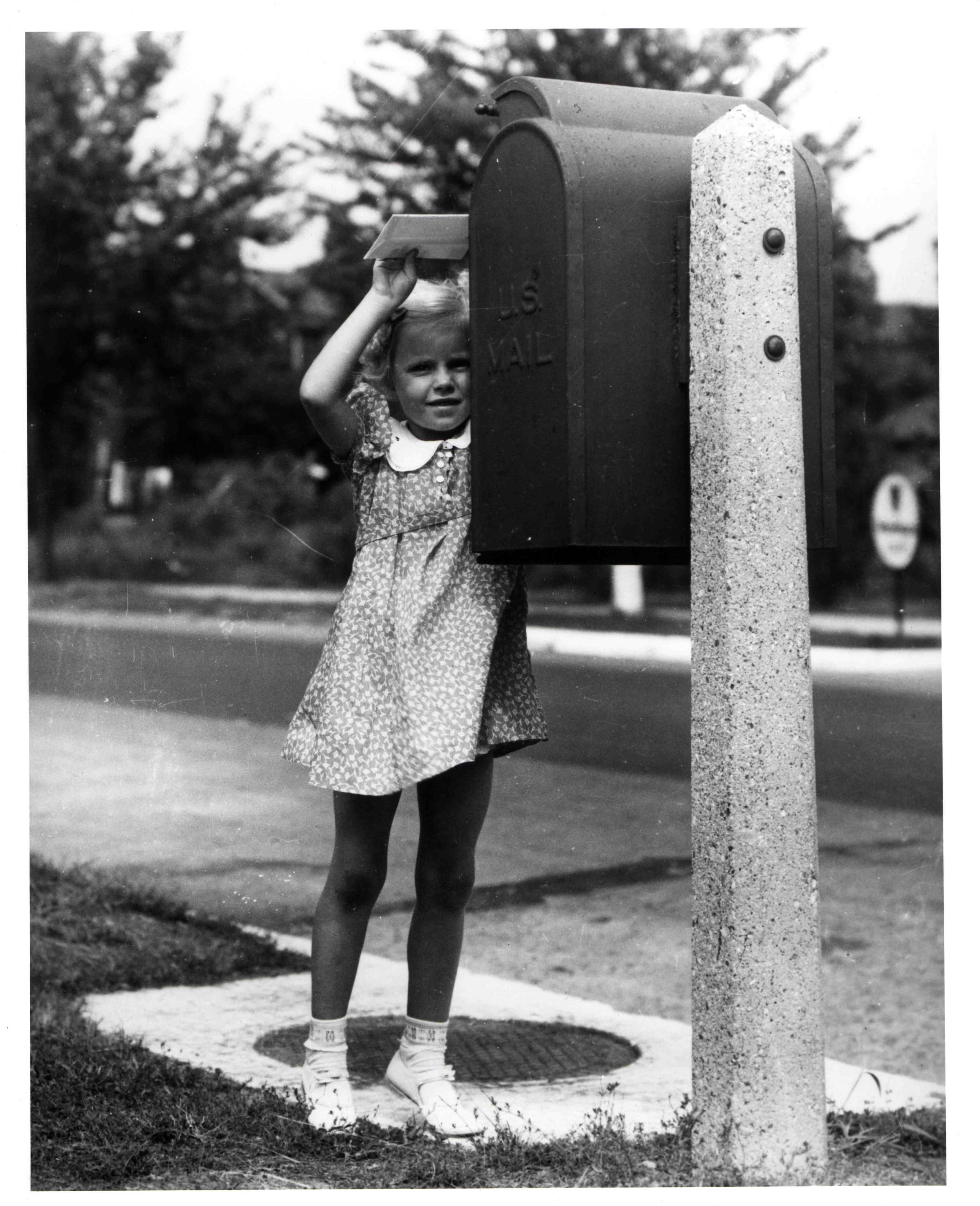 Photo credit: National Postal Museum, Smithsonian Institution.
Photo credit: National Postal Museum, Smithsonian Institution.
The United States Postal Service
Althoughpostal exchange began as a private enterprise in the U.S. it has been long held as an institution of nationalism, connecting every part of this nation and its people. TheUSPS carries letters 6 days a week through urban and rural extremes alike, guaranteeing visits to every American household. The interconnective web of postal routes has shaped thehistory of letter writing, greeting cards and postcards unlike anything else has. And the human element of hand delivery only adds to the sweetness of sending a slow message.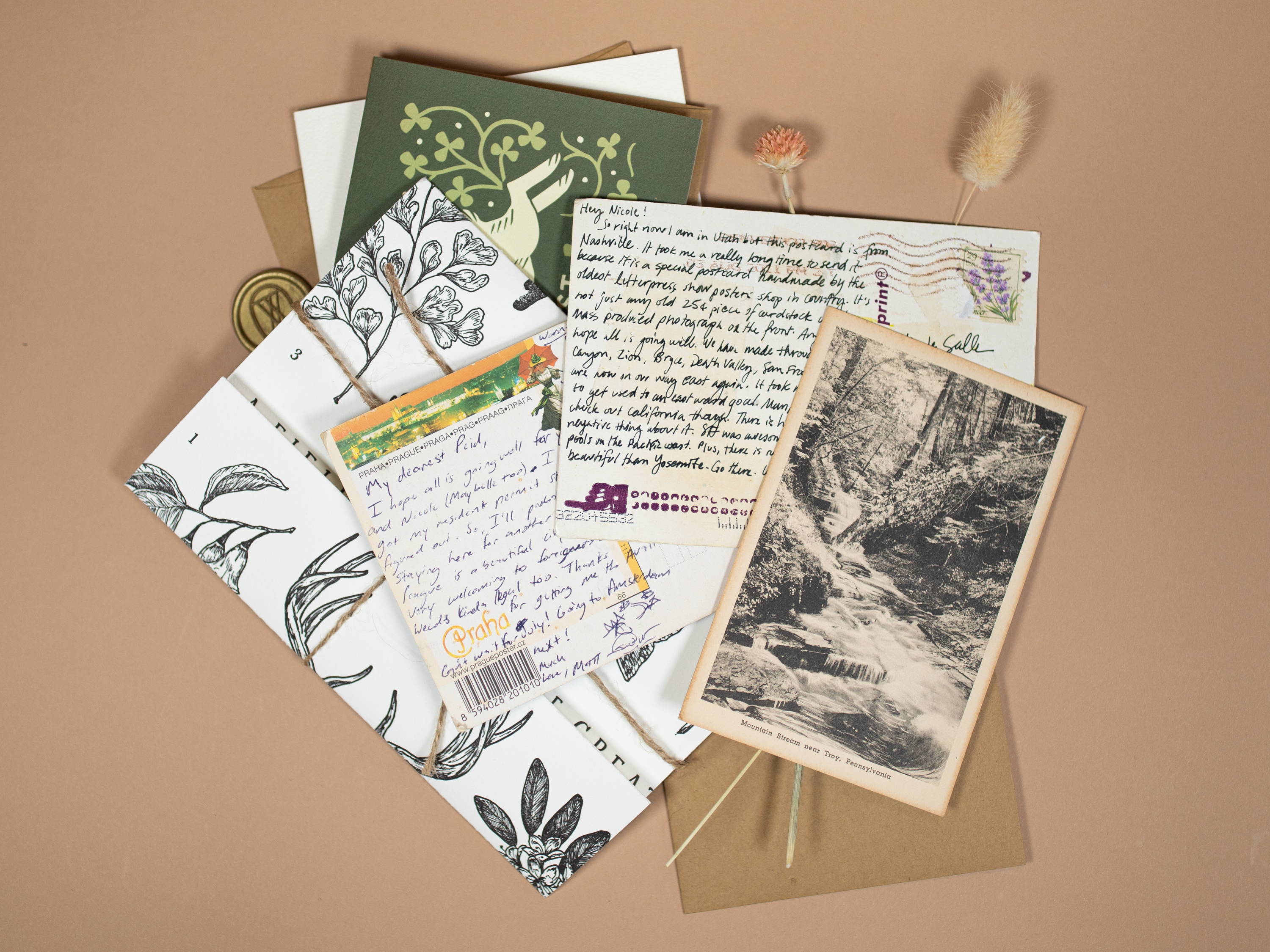 Education and Self Expression
Letter writing began as a practice of learning and self-education through the mail. Letters sent were for mastering skills in reading and writing. Entire manuscripts have been dedicated to formal letter writing, detailing style, form, length and types of paper to use. "Letters provide a particularly useful means of exploring the intersections of print culture and lived experience." according tooxford bibliographies. A form of novel known as anepistolary novel was made popular in the 1800s because it allowed the reader a glimpse into the personal relationships of the characters.
Analog text messages– these originally imageless, thick cards were sent with no envelope. Printed privately and known initially as an "open post-sheet" - these new, quick correspondences were rapidly embraced by Europeans during the Franco - Prussian war. Later, they were printed and issued by postal services themselves for quick messages back and forth.

Because they abandoned the traditional postage and envelope of sending a greeting card, they were instead themselves decorated with illustrations and photographs. Over time, they were collected as souvenirs and more space was included for writing.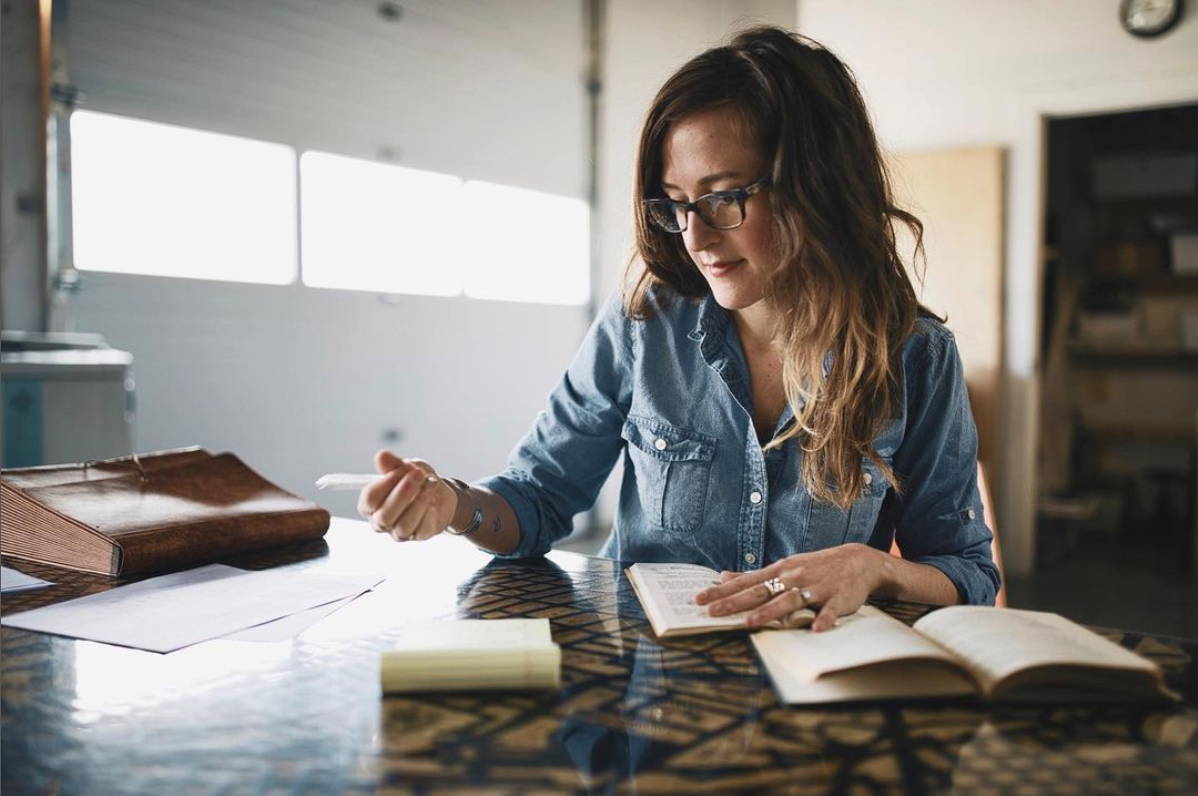 The joy of the art, writing and sending/receiving of mail is deeply steeped in history. Vintage postcards, letters and cards feel like snapshots into our lives the same way finding an old roll of film does. Luckily, the sending of cards is still very alive. According to theGreeting Card Association, "Americans purchase approximately 6.5 billion greeting cards each year" and that "8 out of 10 people agree that greeting cards cannot be replaced by social media." Choosing a card based on the paper quality, the simple or elaborate design, the witty quips or tearful condolences only bolsters the sentiments we intend to include in writing.

Clara notes, "Ever since I was a kid I've had a little tupperware box where I keep almost every hand written card or note I've ever received. At this point it has everything from birthday cards, letters from dad when he was stationed in Korea, notes from middle school friends written on Sanrio stationery, to after school notes left on the kitchen table from my mom. There's something like an artifact to them - a physical remnant of one person's moment in time."

When I think of my own personal collection of keepsakes, many of them include notes. My partner and I often gift each other messages of encouragement or gratitude that could easily be exchanged in person but hold infinitely more weight and meaning written down. Most of them are pinned to the fridge so we can revisit them when we need a reminder of our love.


The Wild Wander greeting card collection are all unique, hand illustrated, ethically printed cards that intend to evoke the history and joy of greeting cards of the past. Like our other art prints, we hope to inspire a connection to time and place that lives in your permanent collection. All of The Wild Wander cards are thoughtfully printed in the U.S. on tree-free paper with nature inspired designs. Send a message of encouragement withThe world is yours oysterletterpress card or one of gratitude withThank you for your guidance stars gold foil card.
Shop any 5 The Wild Wander greeting cards and get 5 free!