This time last year we were wrapping up our Field Guide to Fifty. A project that was inspired by the natural setting in every U.S. state. Once the project was complete, it sent our small business on an exciting and nail-biting upward trajectory. The Wild Wander is still growing fast and faced daily with making decisions about which direction to steer this small business.

Including being more intentional about what we're leaving behind.

---
One of the biggest considerations we've made in reducing our environmental impact is moving toward plastic-free packaging on all retail orders. 100% of our shipping material is recyclable and with the exception of our tube ends, is plastic free.

Our box sets are no exception. All of our greeting card sets of eight now come thoughtfully wrapped in a gusseted paper bag and secured with twine instead of their usual plastic box.
Throughout the pandemic, we were faced with challenging supply chain issues that made our newest switch a no-brainer. Our new greeting card line is being printed on tree-free paper and includes 100% recycled paper envelopes.

Most of our cards are printed on bamboo, which is a renewable resource. In fact, bamboo uses less water, takes less time to grow, produces more oxygen and removes more carbon dioxide from the atmosphere than trees. We feel pretty good about that.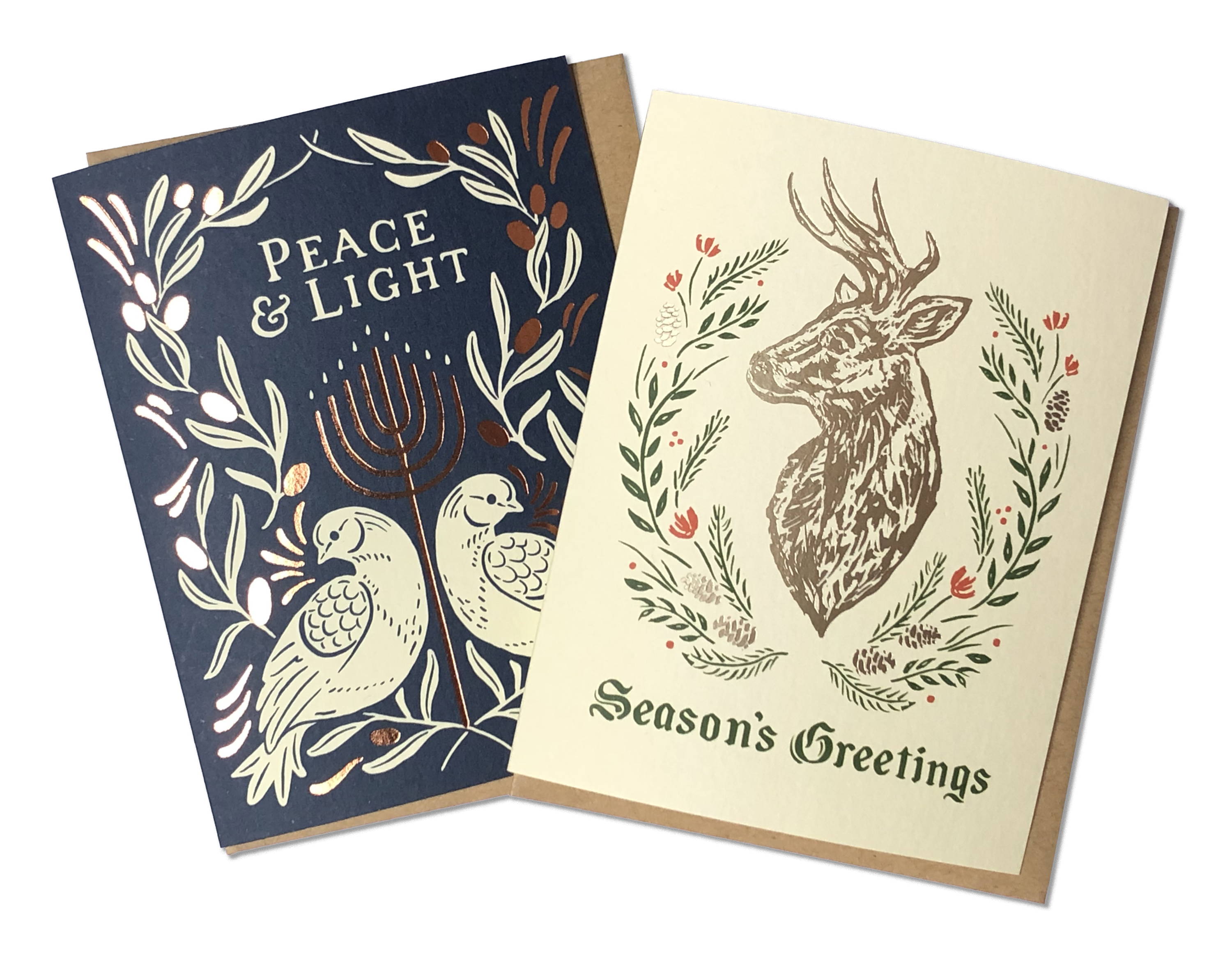 Local Printers: We proudly work with printers and producers within our state and city to cut down our carbon production. For example, our 100% cotton bandanas are sourced in the US and screen printed less than 5 miles from our studio.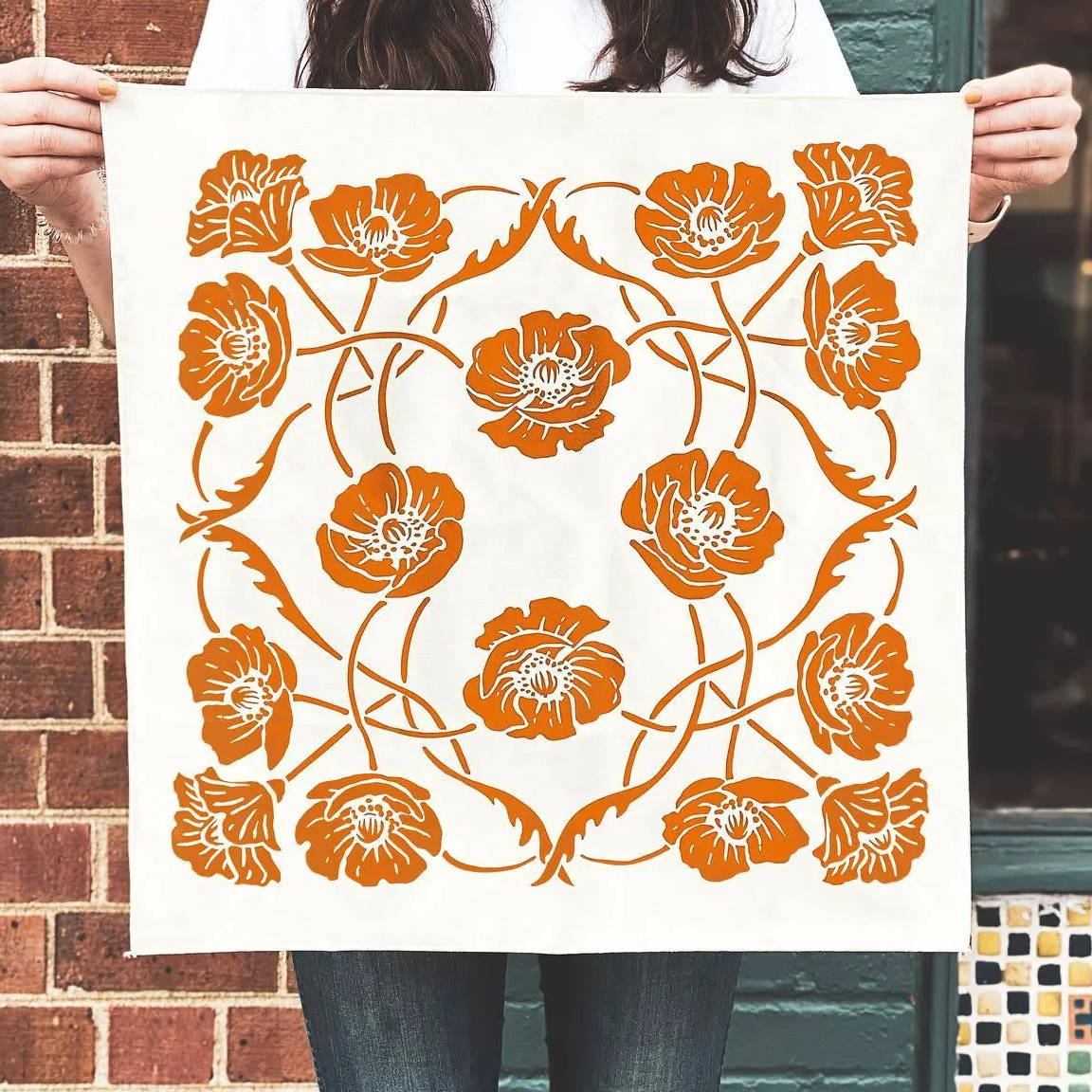 Shopping locally? Schedule a pickup on your next order. We're centrally located in Richmond's Fan District - a great excuse to walk over and say hello!

We're still dreaming up ways to keep our footprint as low as possible. While we're aware there is so much more work to be done, we're doing our best today to ensure a better tomorrow for even the smallest wanderers.
---
---