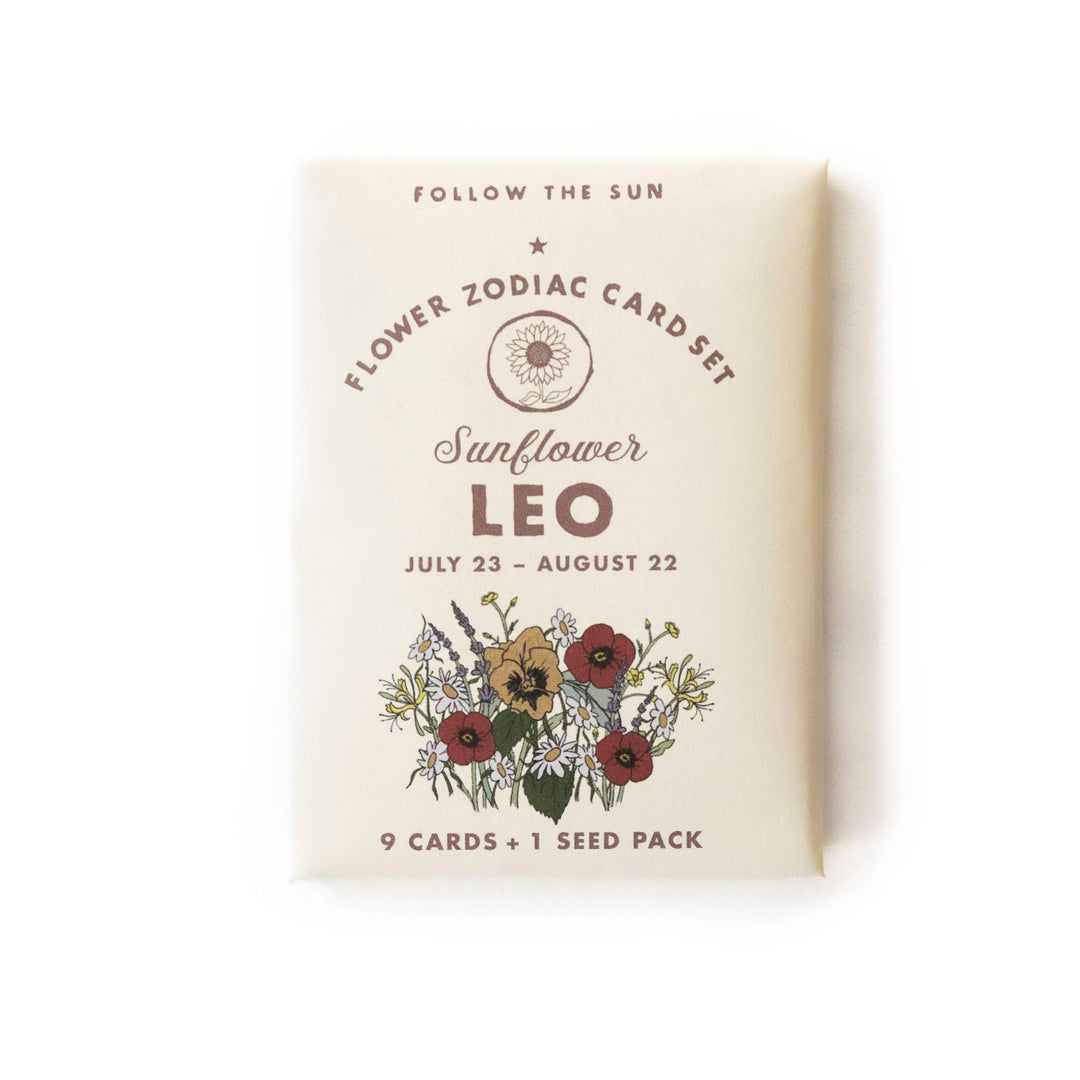 Flower Zodiac Sticker Card Set - Leo (July 23 - Aug 22)
---
$5 flat rate shipping, free shipping on orders $70
Inspired by vintage collectible trading card sets, the Flower Zodiac Sticker Card Sets explore the beauty of flowers reflected in the starry night skies above. Vibrant illustrations and insightful info on each sticker card.
Don't just open it and put it in that never ending junk drawer. Use them as stickers and put them anywhere! Plus, each pack comes with a wildflower seed packet and secret puzzle (assembled using the card backs). Perfect birthday or holiday gift with a "to" and "from" fill-in section already added on the back of each pack.

Leo Flower Zodiac Sticker Card Set. (Jul 23 - Aug 22)
Contains 9 Sticker Cards + Secret Puzzle + Seed Pack.
Measures 3.5" x 2.5"
Orders ship within 1-3 business days via USPS. For more detailed information on shipping, please see our shipping page.