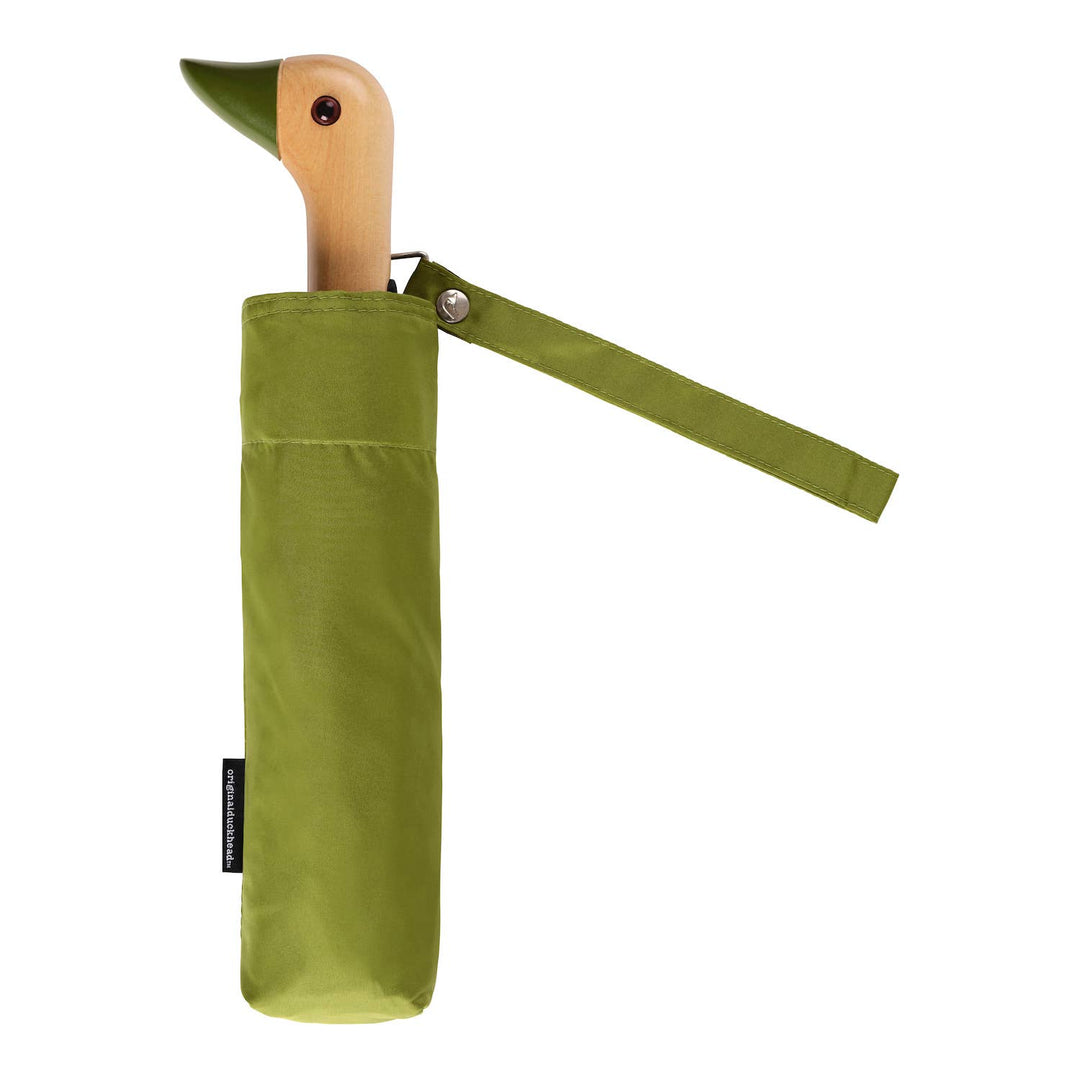 Original Duckhead Olive Umbrella
---
$5 flat rate shipping, free shipping on orders $70
Meet The Original Duck Umbrella, sustainably handmade and built to last.
Each umbrella is made of 100% recycled plastic bottles. This compact umbrella fits into any backpack or tote bag, making it a convenient travel companion. You can rely on its sturdy build to keep you dry during any downpour.
Designed in London by Original Duckhead

100% recycled fabric - 

9 plastic bottles recycled for every umbrella made
Sustainably sourced birch handle
Wind Resistant- designed to give, not break and pop back into shape
Automatic Open Button
High-strength Steel Frame
Compact & Lightweight- fits easily into a tote bag and a bag pack
Orders ship within 1-3 business days via USPS. For more detailed information on shipping, please see our shipping page.